OBDII REMAPPING AT ANY TIME
My Genius is the natural evolution of New Genius, tied to a single, specific vehicle: a device for vehicle's owners allowing independent serial reading & programming operations.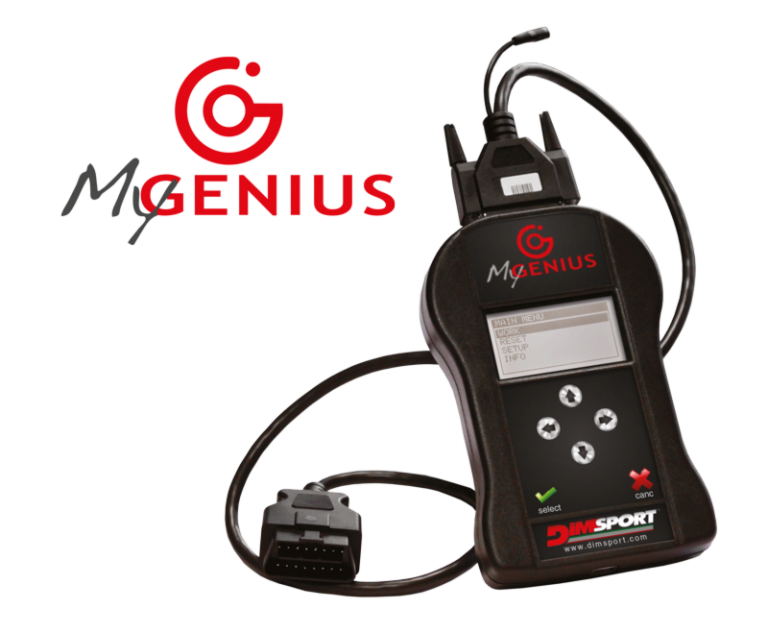 This versatile console allows to store and program up to 10 different files for one vehicle, which can be programmed without intervention of tuning specialists. The console can be provided with OBDII connector or any diagnostic cable required by the vehicle and supports both 12V and 24V systems. The safety standards are equivalent as New Genius.
MY GENIUS IS AN AMAZING CONSOLE CONCEIVED TO LET YOU MANAGE YOUR FAVORITE MAPS WHEREVER YOU ARE AND WHENEVER YOU WANT!
Just get in touch with your tuner, receive the desired map an then upload it at your wish using the tool!