TECHNOLOGICAL SOLUTIONS FOR DIGITALISATION AND DEVELOPMENT IN THE AUTOMOTIVE SECTOR. | Jaltest
Jaltest is the Cojali division focused on the development of technical solutions with high added value that is committed to the digitalisation of workshops, fleets and service companies, as well as to the specialisation of the industrial automotive sector in electronics.
These solutions, encompassed within the different Jaltest brands, position our clients at the vanguard of their activity and provide them with distinctive products in order to satisfy the needs of a market in constant development.
Construction, earthmoving, cleaning and road maintenance machinery (street sweepers)… are vehicles exposed to extreme working conditions for long work days and, consequently, they are exposed to numerous failures. Stationary engine is another type of machinery manufactured to withstand long work cycles. All these types of vehicles need a multibrand diagnostics tool which is able to repair the fault quickly and to perform continuous maintenance tasks. Jaltest OHW is the best option in the market.
A quick, easy to use , intuitive, portable diagnostics tool:
Jaltest OHW (Off-highway) is an easy to use and handling tool that can be transported to the place where the damaged machinery is to diagnose. Moreover, it combines the Diagnostics software with a large technical information database, workshop management module: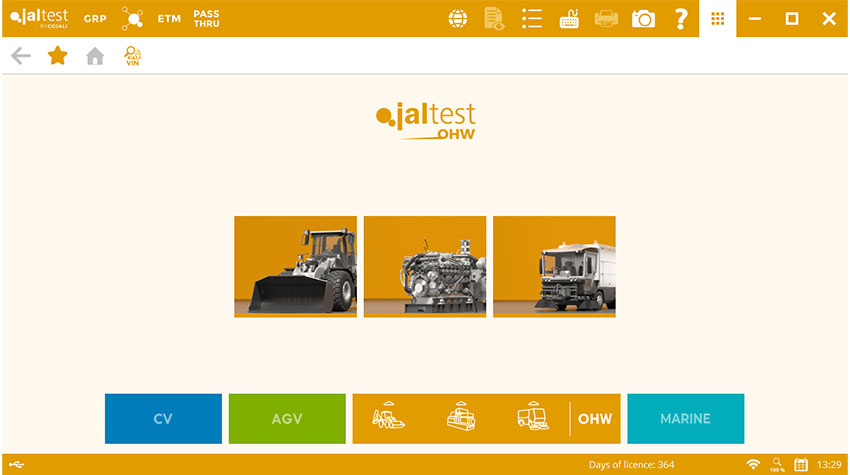 Introducing our Jaltest OHW video presentation!