Tachograph Programmer CD400
Calibrates and programs all analogue and digital tachographs up to the Smart tachograph
 Tachograph is a device that measures and records the speed and distance driven
by a vehicle. The data are recorded in the form of graphics on a paper disk.
The new digital tachographs record those data on its embedded memory and also on the
smartcard of the driver.
Functions
W figure determination on measuring track (with optional photo-cell) or rolling road.
K figure measure on KTCO 1314, KTCO 1318 and FTCO1319.
Parameter programming including IMS (Independent Motion Signal) and VDO counter.
Speed simulation and customizable automatic test diagram.
DTCS reading (Digital) and erasing.
Sensor pairing (KITAS activation).
Clock accuracy test.
Workshop card's PIN recording and input through CD400.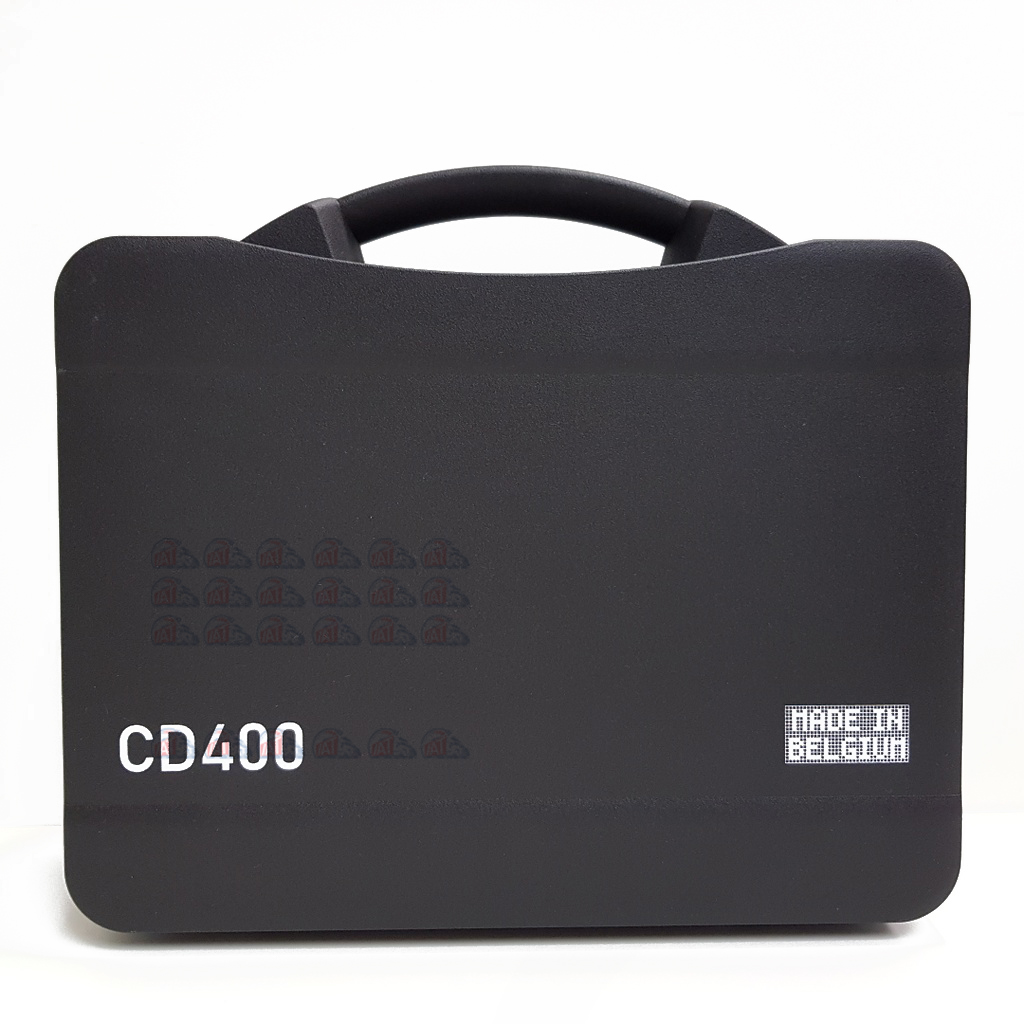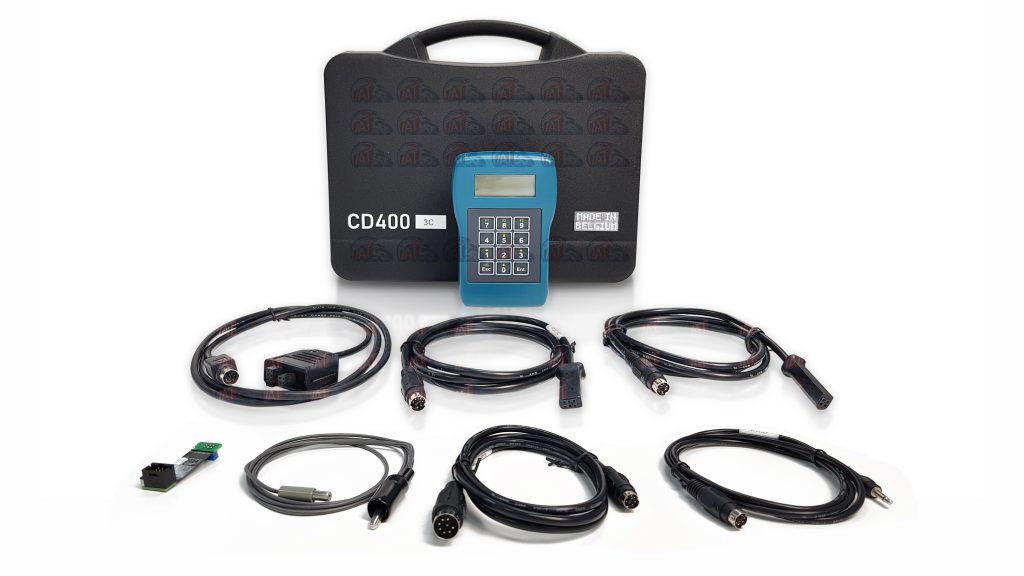 Advantages
No power connection nor battery charging required, the only tester powered by the tachograph itself.
Compact size, the smallest tachograph tester on the market.
User friendly, clear 4 lines menus, no training required.
Automatic tachograph model detection on power on.
Double accuracy of the W factor measure on track by detecting half pulses.
The only tester being able to reset the odometer and change the sender type on the VR2400.
Flash program memory, easy software upgrade using a serial port or USB serial adapter on any PC.