JALTEST TOOLS Tools and solutions for a complete and professional service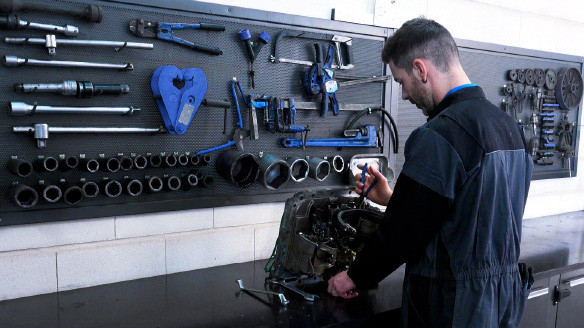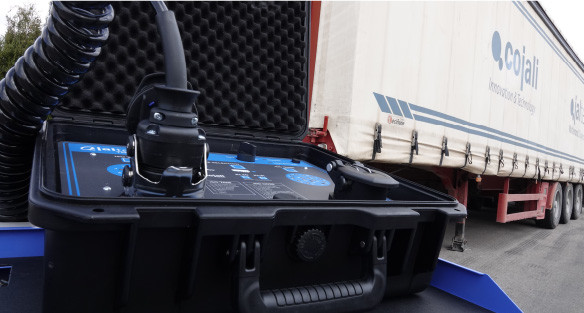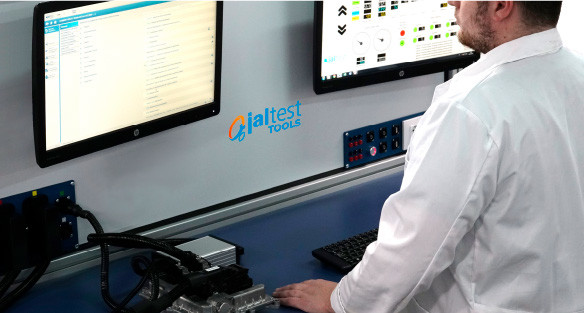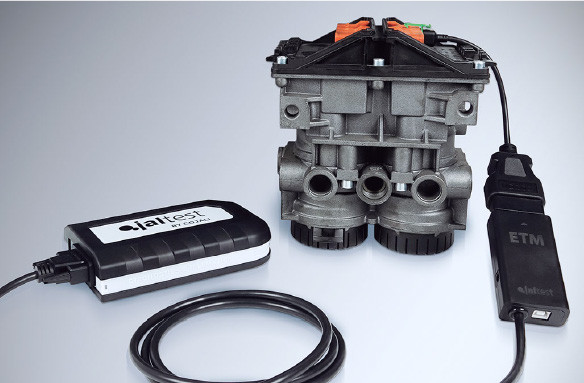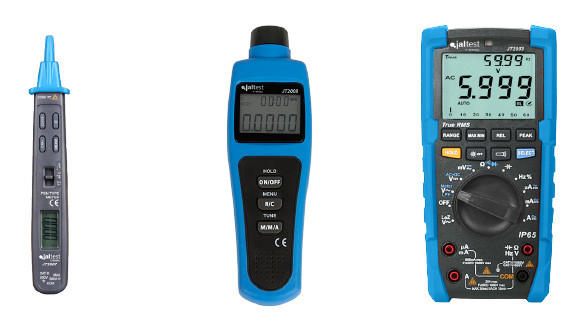 The new Jaltest Tools product range is designed to supply the workshop with high-quality professional equipment, in line with the current technology of commercial vehicles.
These products, together with Jaltest Diagnostics, will facilitate the most advanced diagnostic and maintenance tasks of the vehicles easily and intuitively, both at software level and at manual and testing task level.
QUALITY ASSURANCE: All the tools of Jaltest Tools have been developed by the specialized engineering team of Cojali, adapting to the specific needs of more than 25.000 of its customers. In addition, they have been deeply tested to ensure their optimal performance.

COMPATIBILITY WITH JALTEST DEVICES: Jaltest Tools ensures the comfort of having the same and compatible devices from the same supplier, facilitating the repair, recalibrated and maintenance processes regardless of model and brand of the vehicle.
MODERNIZATION AND PROFESSIONALISM: Cojali is aware of the constant evolution of the sector and the added value that entails the most advanced techniques for the workshop. These techniques allow it to address the new incidents present in the vehicle whose electronic systems are increasingly advanced.
SAVINGS IN REPAIR TIMES: Having precise and easy to use tools guarantees the quick action and cost savings in labour, allowing the workshop to deal with a higher number of vehicles more efficiently and in the shortest time of period.


 

 
ADAS CALIBRATION AND TESTING EQUIPMENT
ADAS calibration equipment composed of two main mobile frames, two wheel centering connection tools with laser pointers and three interchangeable panels depending on the brand and type of vehicle. It is characterised by fast assembly and easy handling. Read More
JALTEST PTE
Jaltest PTE (Portable Trailer e-Supply) is a mobile device designed to check the power supply and the signals that are transferred between the tractor head and the towed vehicle, such as lighting, indicator lamps, and CAN communication.
It has two operating modes, depending on whether check is required in the tractor head or in the towed vehicle. In addition, Jaltest PTE can be used as external power supply in the towed vehicle, therefore it is possible to diagnose the systems with electronic control through the Jaltest diagnostic tool without tractor head.
It is a product designed to provide a quality service, reducing significantly the time spent on checks and fault detections.
Read More
JALTEST ESB

(Electronic Simulation Bench)

Jaltest ESB (ECU Simulation Bench) has been developed to verify the correct operation of the electronic control units of commercial vehicles.

For that, it simulates all input signals, it reads output signals and it diagnoses the ECU simultaneously.

Also, it includes specific documentation to repair different faults in electronic control units, and troubleshooting guides to verify the correct operation of the ECU.

Jaltest ESB simulation equipment will make possible the diagnosis, repair and test of electronic control units for commercial vehicles by:
Simulation of ECUs input signals.
Reading of output signals.
Access to repair documentation.
Access to check guidelines.
JALTEST SST (Speed Sensor Tester)
Jaltest SST is a small portable equipment designed to check the correct operation of active and passive speed sensors. It has two operating modes that comprise tests of both the sensor and the ECU to which it is connected.
Through a lighting panel of LED devices, the user can easily detect potential errors without carrying out difficult and complex tests.
This product enables the user to significantly reduce the time spent on checks and fault detection since it allows the detection of the focus of the issue.
It performs direct diagnosis in:
– Active speed sensors (e.g. Hall sensors)
– Passive speed sensors (e.g. Inductive sensors)
 It allows sensor diagnostics. Short or open circuits.

 It fits all sensor connectors

 It simulates sensor signals. Perfect for:
– Verification of the wire harness
– Connector verification.
– Verification of the ECU
 Jaltest SST is the perfect complement for Jaltest Diagnostics (CV, AGV, OHW)

 Operation with one single button

 More intuitive use than oscilloscopes and multimeters

 Visual verification of sensor signal output
JALTEST ETM (Electronic Test Module)
Jaltest ETM is the complementary equipment to the Jaltest diagnostic tool that allows you to verify the operation of the different electronic modules present in commercial vehicles.
This module can check the components in an isolated way, establishing communication with them, as if it were a control unit, confirming whether these elements are really damaged or, on the contrary, the fault is in associated elements as wiring, control unit, etc.
Jaltest ETM module covers a great number of EBS electronic modules (Wabco first, second and third generations, Knorr second and third generations or Knorr trailer control modules), ABS/EBS inductive wheel speed sensors and brake pads wearing sensors.
Avoid wrong diagnosis and the replacement of components due to problems with the wiring or the control unit itself.
Perform accurate and advanced diagnosis of the complete integrity of the EBS modulators.
Perform an End of Line (EOL) test to ensure the correct operation of the components.
Provide coverage in the most important suppliers of EBS modulators; Knorr-Bremse and Wabco, as well as in their different generations.
Types of modules and sensors subject of verification:
EBS modulators.
Trailer control modules.
ABS/EBS inductive wheel speed sensors.
Brake pad wearing sensors.
Electronic equipment
Jaltest Tools, based on its great experience in workshop diagnostic equipment, has developed a wide variety of instruments to be used in a complementary and frequently manner in order to perform diagnosis and any subsequent action on the vehicle correctly.
Multifunction laser distance measurer
MULTIMETER
TACHOMETER
AMMETER
LED lamps
Special tool
Jaltest Tools offers specific equipment necessary for maintenance and repair operations in essential components of the vehicle, such as gearboxes or engines.
Flywheel tools
ENGINE TOOLS
GEARBOX TOOLS
Axle tools
Tools for differential group
Tools for differential group
Anti-pollution
Gearbox
Pneumatic circuit
Axles
Brakes
Differential group
Engine
JALTEST TOOLS IS AVAILABLE FOR THE FOLLOWING VEHICLE TYPES